An innovative, hygienic and versatile platform
Hygipod, is a versatile and configurable platform that is the basis for Hygipod IPS, Hygipod Safe and Hygipod MSU. Three products based on this innovative platform but optimised for specific environments or uses.
Hygipod
IPS
A range of prefabricated integrated plumbing systems that are quick to install, easy to maintain and enhance infection control.
Hygipod
Safe
An IPS designed for use in mental health environments where anti-ligature features and robustness are critical for safety.
Hygipod
MSU
An alternative to conventional bed head trunking systems that enhances infection control, ward appearance and ease of installation.

Infection prevention
An enhanced infection prevention option vs. conventional systems, Hygipod is simple to clean with thermoformed edges and minimal joins.

Highly configurable
A configurable platform that can be standalone or combined in multiple units for larger

Hygienic PVC finishes
Available in 50+ colours and finishes you'll be able to use Hygipod to enhance the appearance of your project.

Easy maintenance
With hinged or removable lockable access doors in place of traditional panels with mounts that snap, maintenance access is hassle-free.
Quick installation
A typical Hygipod IPS can be installed in as little as 45-minutes thanks to its pre-fabrication and bracket system.

Fast lead times
From drawing sign-off, Hygipod IPS can be manufactured and delivered in a number of weeks depending upon configuration.
Grab a coffee, and meet with us on Teams
When meeting in person is not convenient, arrange a video Teams or Zoom call with us and we will host you remotely from our product showroom where we have a number of different Hygipod IPS configurations installed to demonstrate.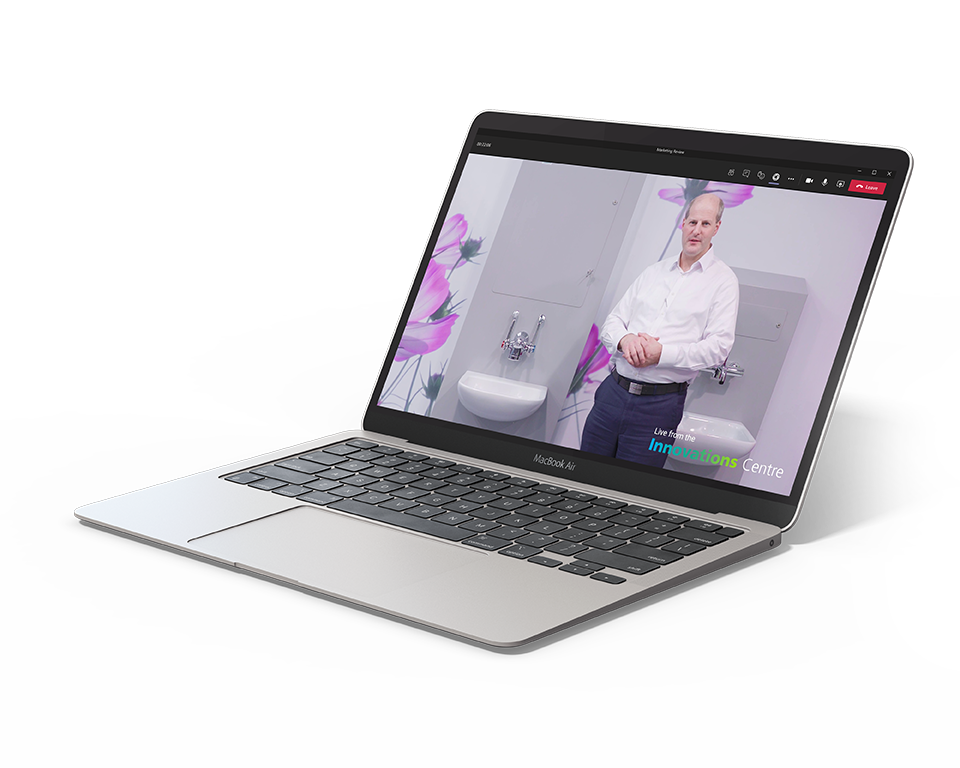 Related healthcare products
Create great looking environments by utilising our 50+ colours and finishes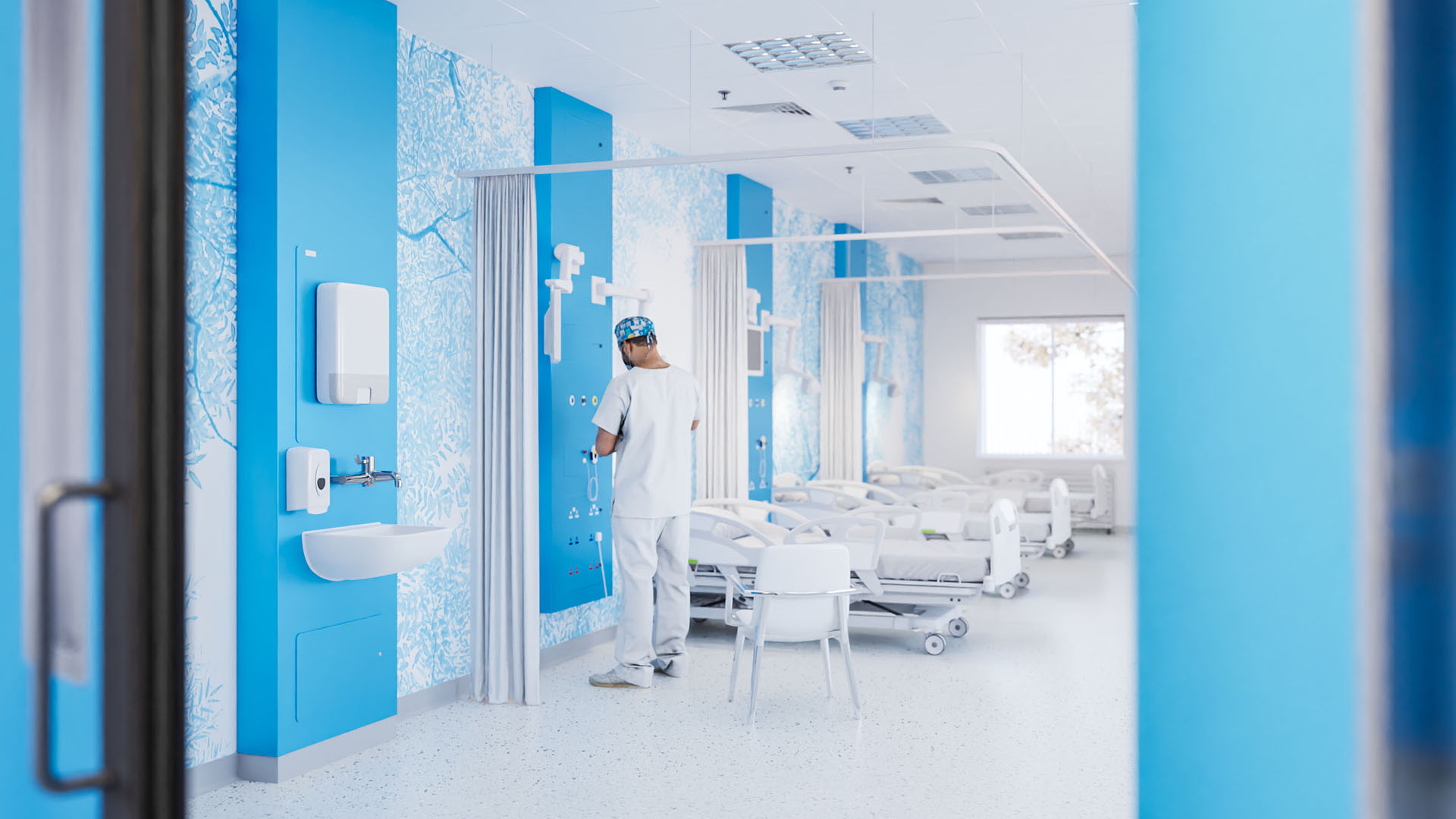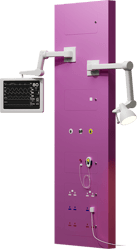 A modern alternative to conventional bed head trunking systems that enhances infection control and ward appearance.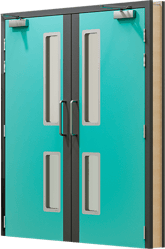 A range of hygienic PVC encapsulated fire-rated doors with flush vision panels and modern appearance.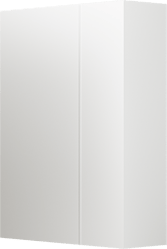 Hygienic wall cladding and protection systems that ensure hygiene critical spaces are easily maintained.