Fire-rated hygienic PVC wrapped door set
Hygidoor, used throughout the NHS, is a highly configurable PVC wrapped fire-rated door and frame, that is quick to install and is designed to ensure infection control requirements are met.

Hygidoor is supplied with ironmongery.
Proudly designed and manufactured in the UK by Trovex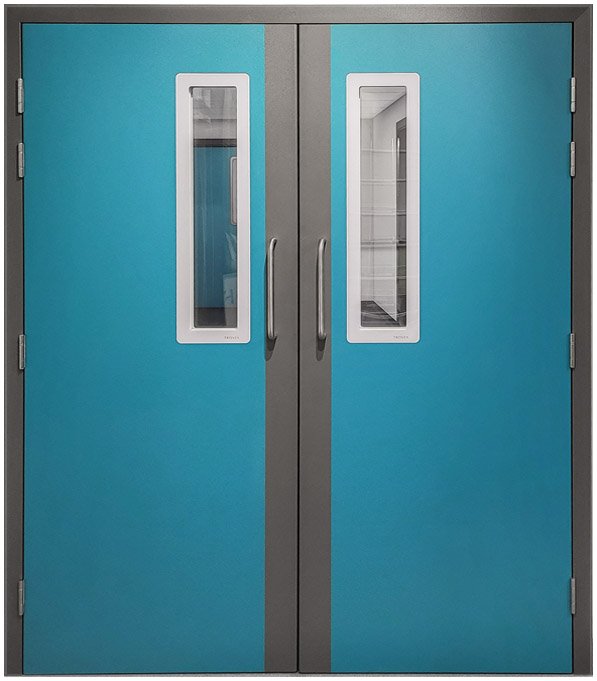 Award winning and noteworthy applications of Hygidoor:

Infection prevention
Wrapped in hygienic PVC and featuring flush vision panels Hygidoor simplifies the demands on the cleaning staff to maintain cleanliness.

Fire-rated
Fire-safety is a critical consideration within any building. Hygidoor is available as a FD30 or FD60 fire-rated door.

Hygienic PVC finishes
Available in 50+ colours and finishes you'll be able to use Hygidoor to enhance the appearance of your project.

Strong
Starting with the severe duty core, Hygidoor has been engineered with the demands of high traffic constant use and impact in mind.
Quick installation
Delivered to site in as little as 11-components the Hygidoor goal post frame and architrave system is quick and simple to install.

Fast lead times
Hygidoor lead times are industry leading and continue to improve with continual investment in our multiple manufacturing facilities.
Hygidoor has been designed to meet the rigorous requirements of infection control.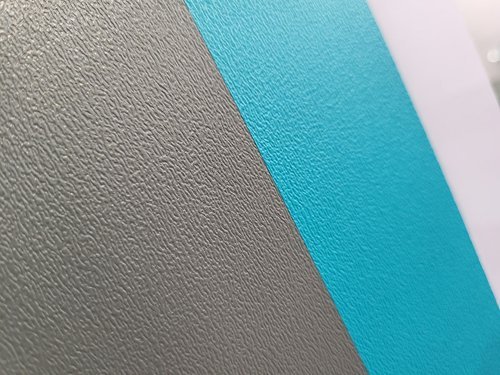 Hygienic PVC
Wrapped in hardwearing and hygienic PVC which can differ on door, frame and leading edge.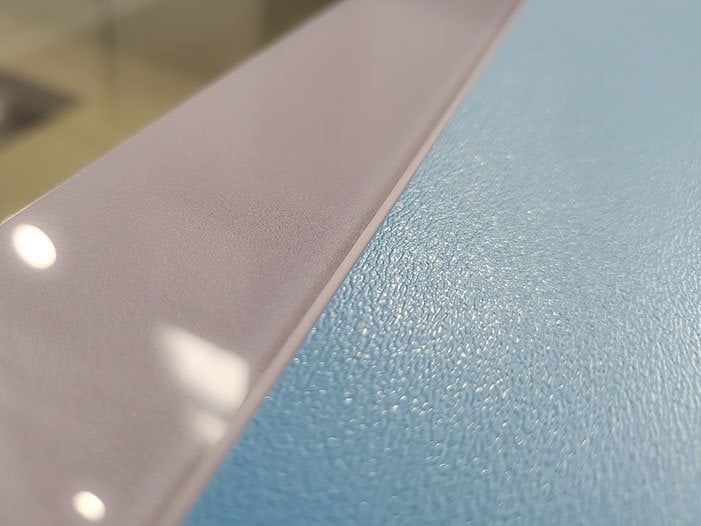 Flush vision panels
Triple glazed vision panels are set flush enhancing impact protection and ease of cleaning.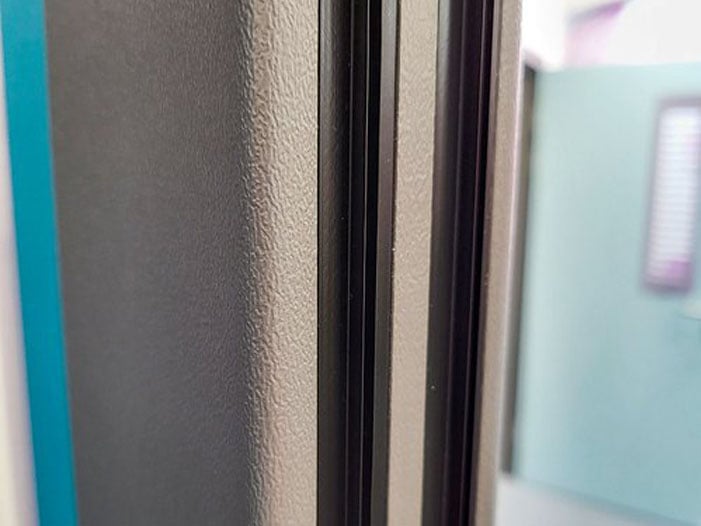 Thermoformed edges
Door edges are thermoformed with the same hygienic PVC to increase robustness.
Delivered to site in as little as 11 components, pre-mitred and manufactured to size.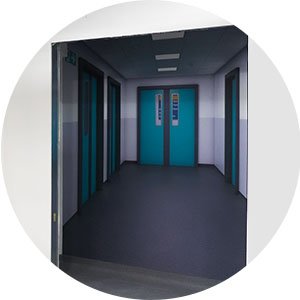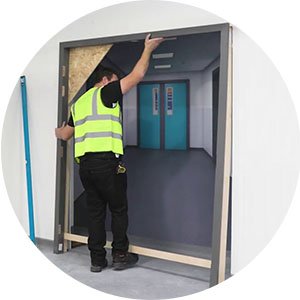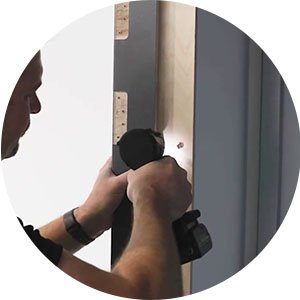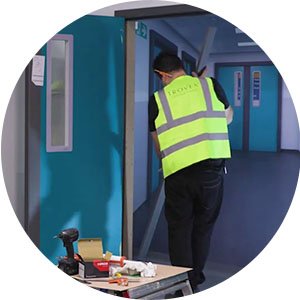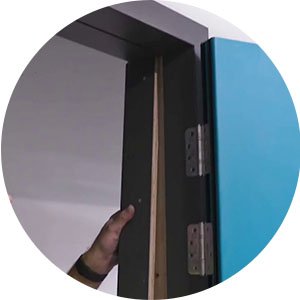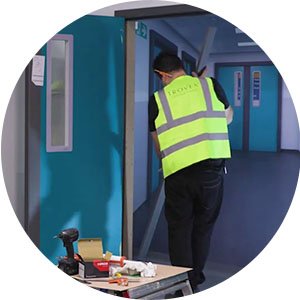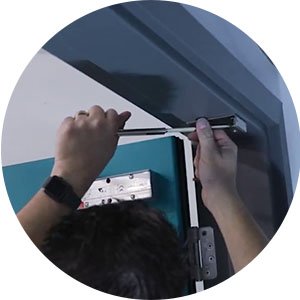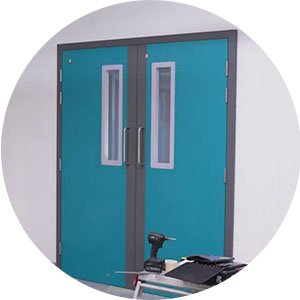 3rd party fire-certification as FD30 and FD60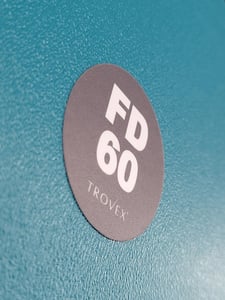 At the heart of every Hygidoor is a robust graduated density particleboard that has been subjected to rigorous fire testing.
Hygidoor vision panels are triple glazed with a fire-resistant glass centre. This means even if the external vision panels are damaged fire integrity is retained and the door does not need immediate replacement.
A door size for every room and corridor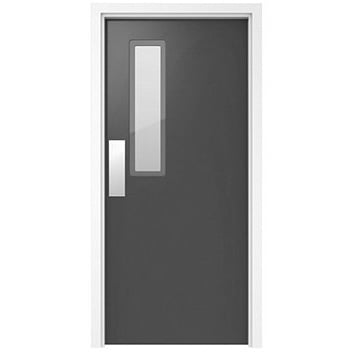 The most common door type, available on short lead times, single doors provide the perfect solution to everyday requirements.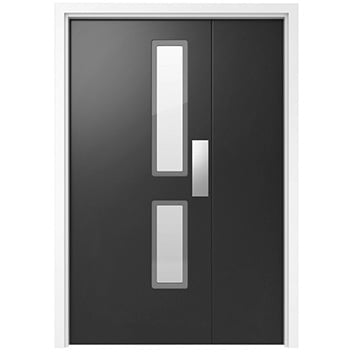 In areas where extra opening width is only an occasional need, leaf-and-a-half door sets give the additional width when needed.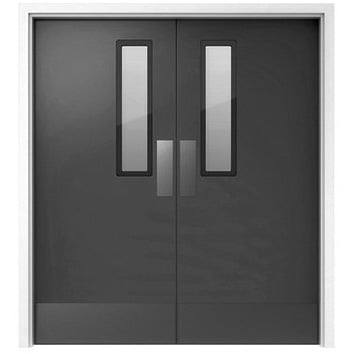 Ideal for corridors and common areas, double doors offer the widest opening width for equipment such as beds to pass through.
Grab a coffee, and meet with us on Teams
When meeting in person is not convenient, arrange a video Teams or Zoom call with us and we will host you remotely from our product showroom where we have a Hygidoor installed alongside our Hygipod MSU and Hygipod IPS products.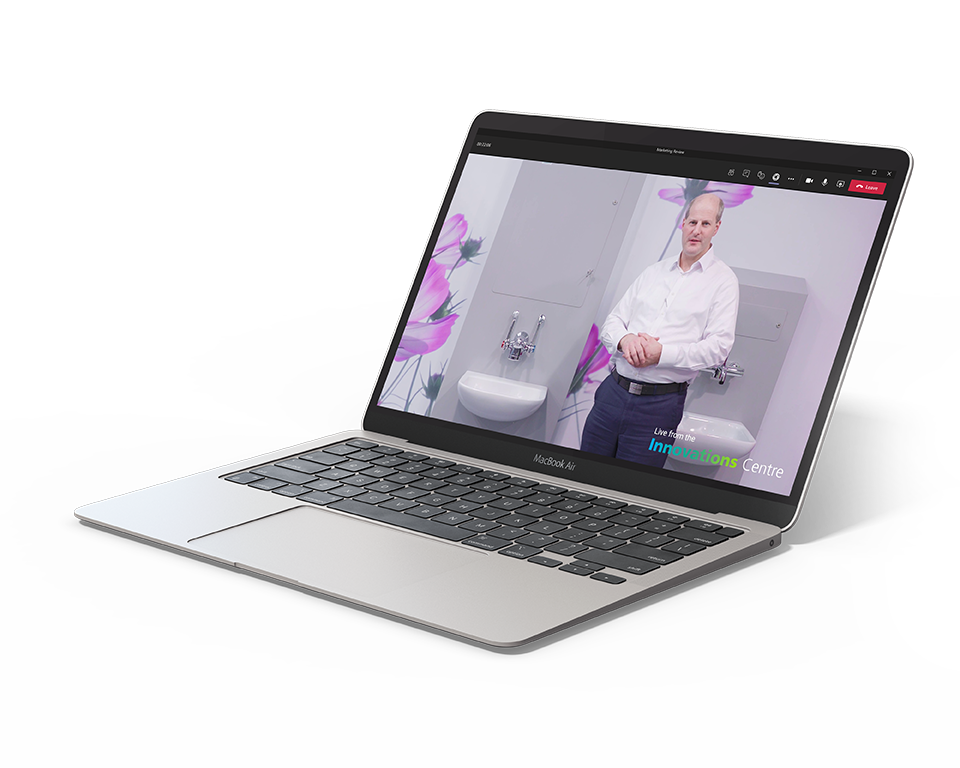 Related healthcare products
Create great looking environments by utilising our 50+ colours and finishes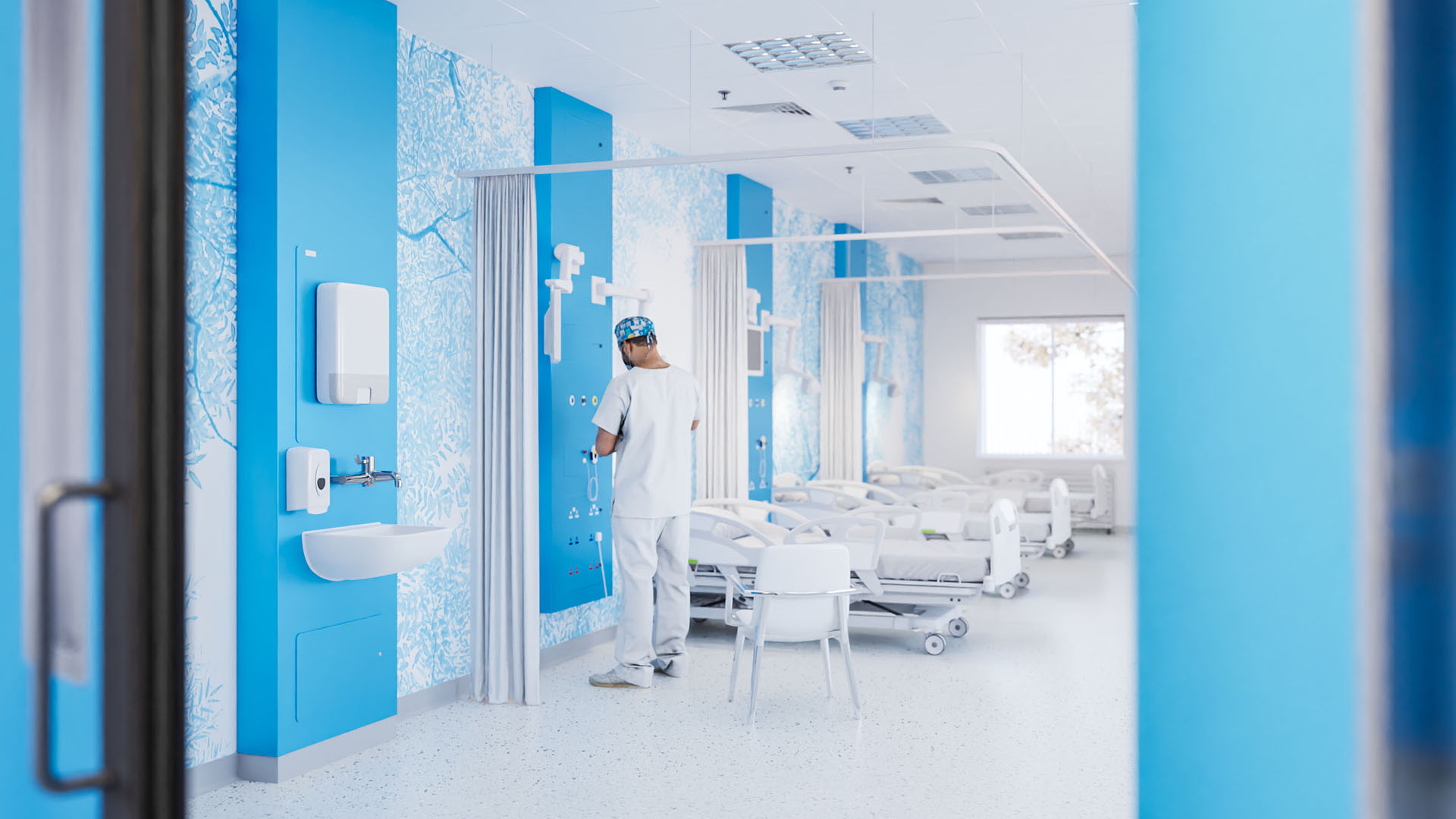 A range of prefabricated integrated plumbing systems that are quick to install, easy to maintain and enhance infection control.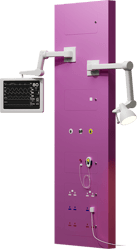 A modern alternative to conventional bed head trunking systems that enhances infection control and ward appearance.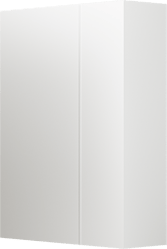 Hygienic wall cladding and protection systems that ensure hygiene critical spaces are easily maintained.