Medical supply unit, a bed head trunking alternative
A modular and highly configurable modern bed head trunking alternative designed to speed-up ward construction, deliver bed head supplies, and contribute to the enhanced wellbeing of patients and staff.
Hygipod Medical Supply Unit (MSU) has evolved from the widely specified Hygipod IPS platform, constructed from the same robust core resulting in the ability to support the weight of numerous rails and accessories required for the delivery of care.
Proudly designed and manufactured in the UK by Trovex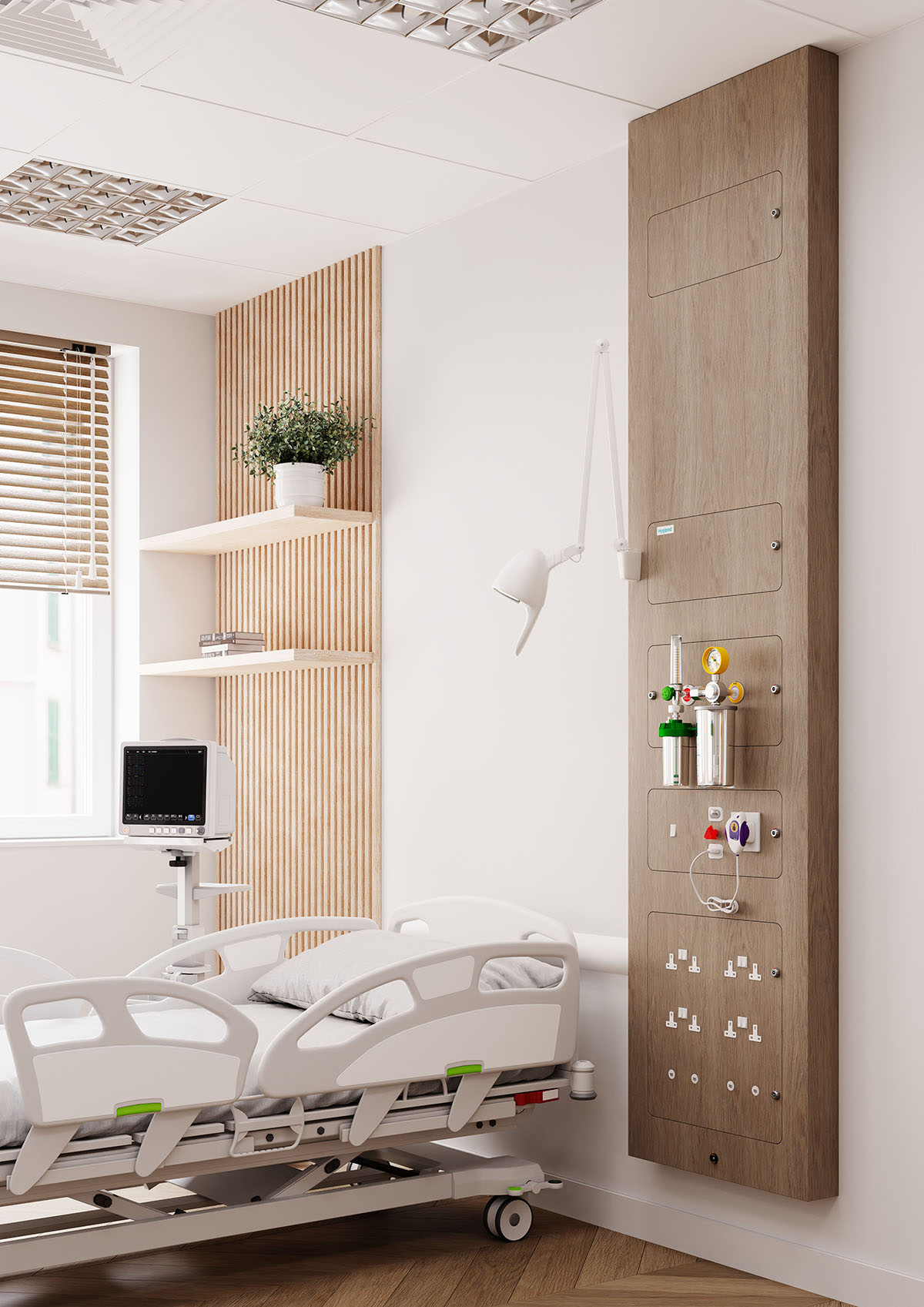 Infection prevention
An enhanced infection prevention option vs. conventional bed head trunking, Hygipod MSU is simple to clean with minimal joins.

Highly configurable
One platform, hundreds of possibilities to meet the care requirements of patients in different ward environments.

Hygienic PVC finishes
Available in 50+ colours and finishes you'll be able to use Hygipod MSU to enhance the appearance of your project.

Modern platform
Designed for the modern hospital where staff / patient wellbeing and safety is paramount.
Quick installation
Based off the Hygipod platform, installation is quick thanks to prefabrication and simple bracket mounting systems.

Easy maintenance
With hinged lockable doors in place of traditional drop in panels, it is straight forward to access, test and maintain supplies.
To reduce the spread of pathogens, Hygipod MSU is available as a vertical bed head trunking system exclusively.
Conventional horizontal bed head trunking provides ample space for germs to linger and be easily transferred to patients, staff, and other surfaces through contact or disturbance.
Hygipod MSU is available in three vertical lengths, depending upon the number of required modules. Modules can be blank, and changed at a later date if requirements evolve.
Lengths are determined from floor level; either 300 mm, 600 mm or 900 mm.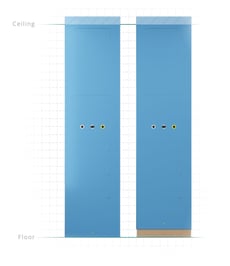 Floor-through-ceiling option

Like the Hygipod IPS, we can also provide Hygipod MSU as a unit that either runs directly from the floor or seated on a plinth for vinyl flooring to be installed.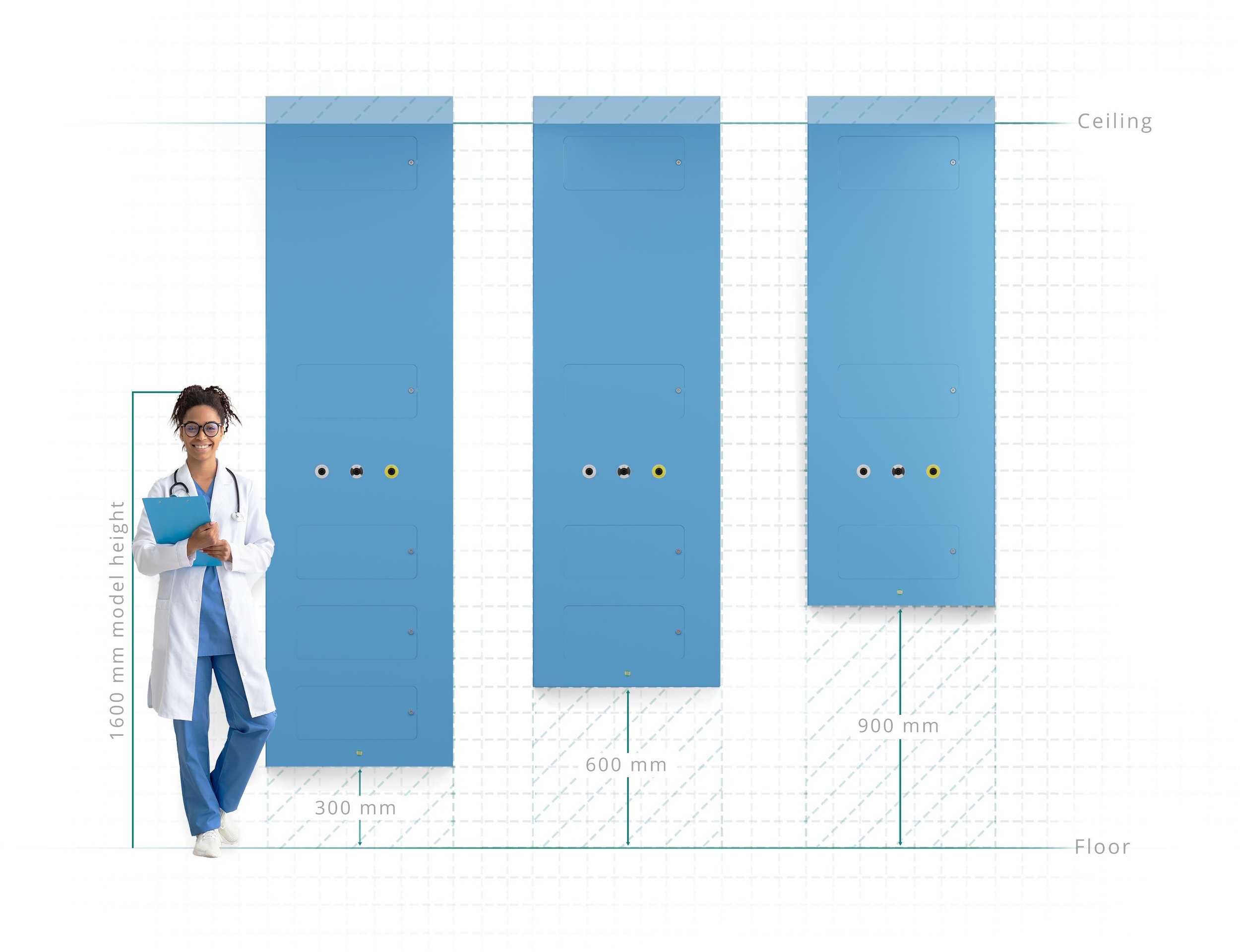 One platform, hundreds of possibilities
Power, data, vacuum, gases, lighting, screens and rails in the numbers and positions required to meet care needs.
Hygipod MSU has three to five modules and up to six ports for gas or vacuum. The modules slot in, aligning flush to the body and can feature power and data sockets as well as accessories such as nurse call systems.

Constructed of a robust core, screens, lights, rails and other accessories can be safely mounted on virtually any part of the Hygipod MSU. We've highlighted some suggested mounting areas using the dashed white lines.
Grab a coffee, and meet with us on Teams
When meeting in person is not convenient, arrange a video Teams or Zoom call with us and we will host you remotely from our product showroom where we have a Hygipod MSU installed alongside our Hygidoor and Hygipod IPS products.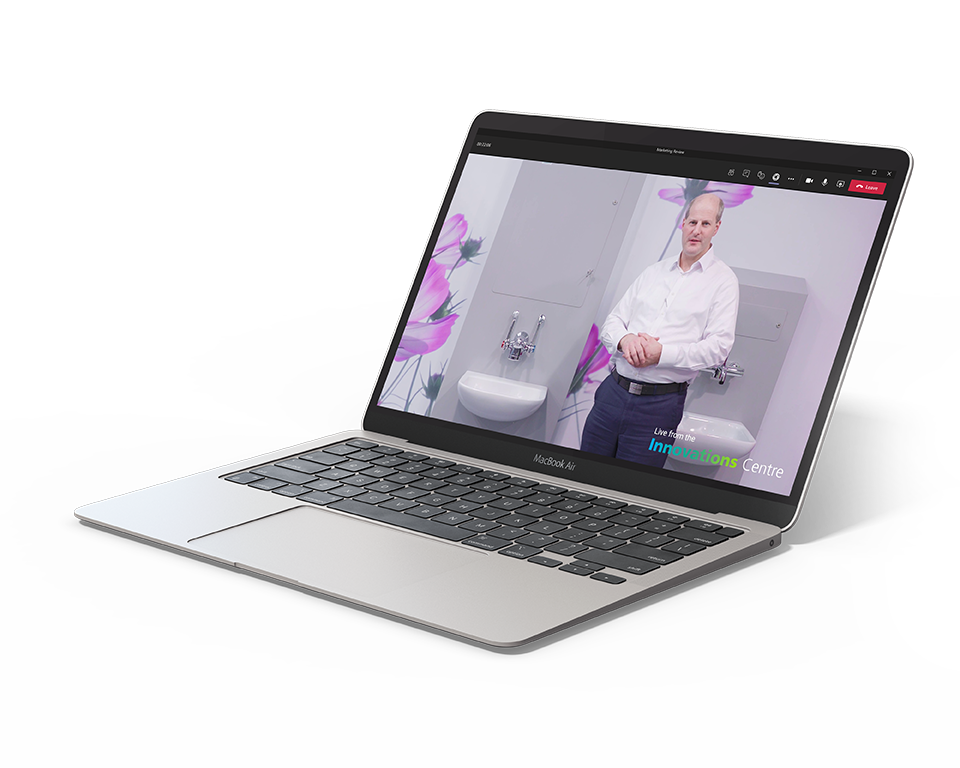 Related healthcare products
Create great looking environments by utilising our 50+ colours and finishes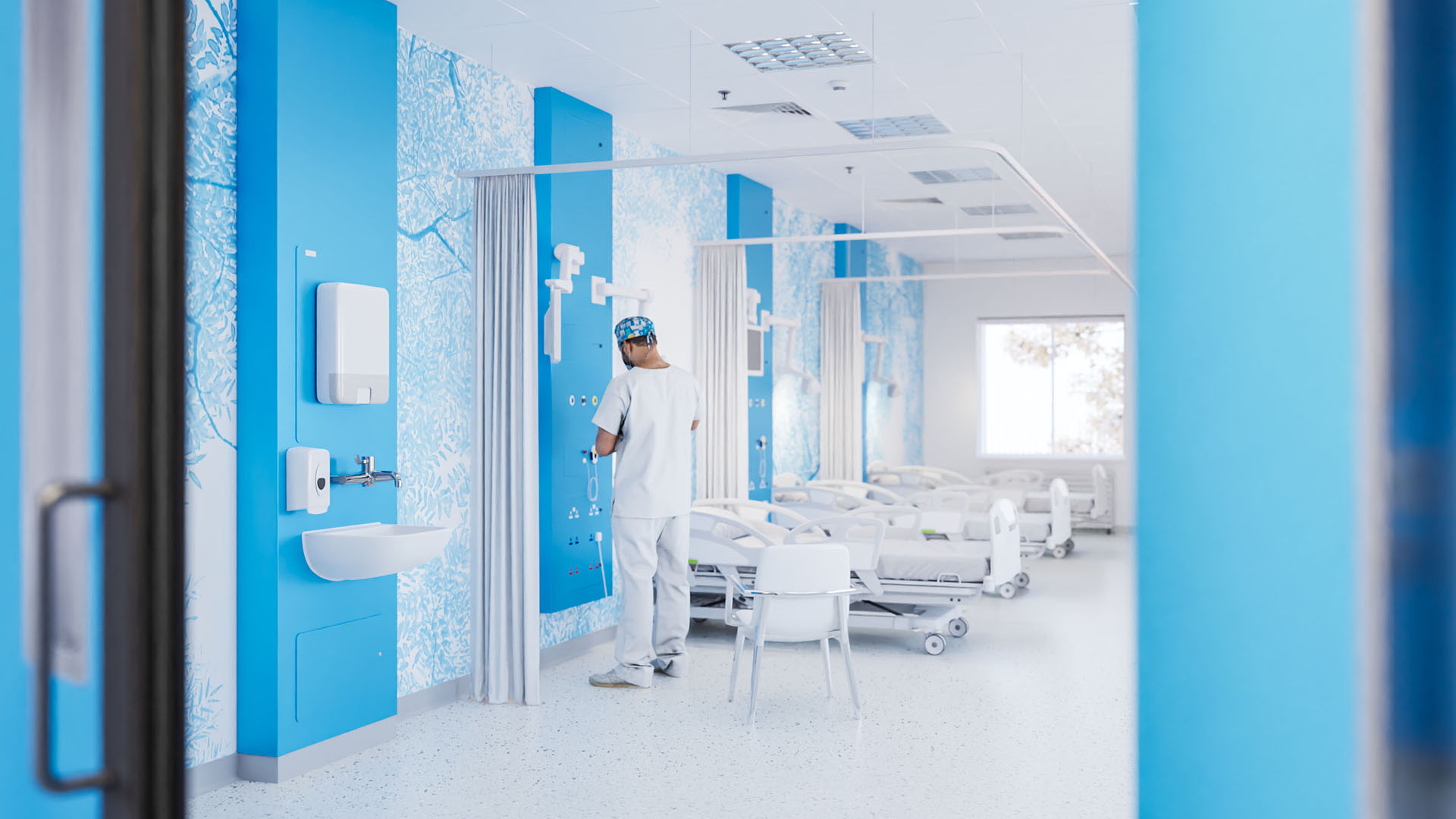 A range of prefabricated integrated plumbing systems that are quick to install, easy to maintain and enhance infection control.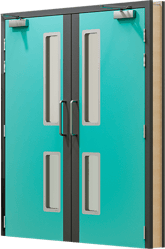 A range of hygienic PVC encapsulated fire-rated doors with flush vision panels and modern appearance.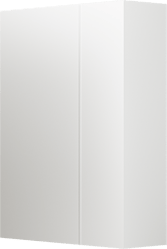 Hygienic wall cladding and protection systems that ensure hygiene critical spaces are easily maintained.