Integrated plumbing system for mental health care
Hygipod Safe is an enhanced anti-ligature, modular and highly configurable integrated plumbing system that contributes to patient safety in mental health care environments.

Hygipod Safe is a highly flexible method of construction and can be designed to fit the innovative room layouts required in secure accommodation.

Proudly designed and manufactured in the UK by Trovex.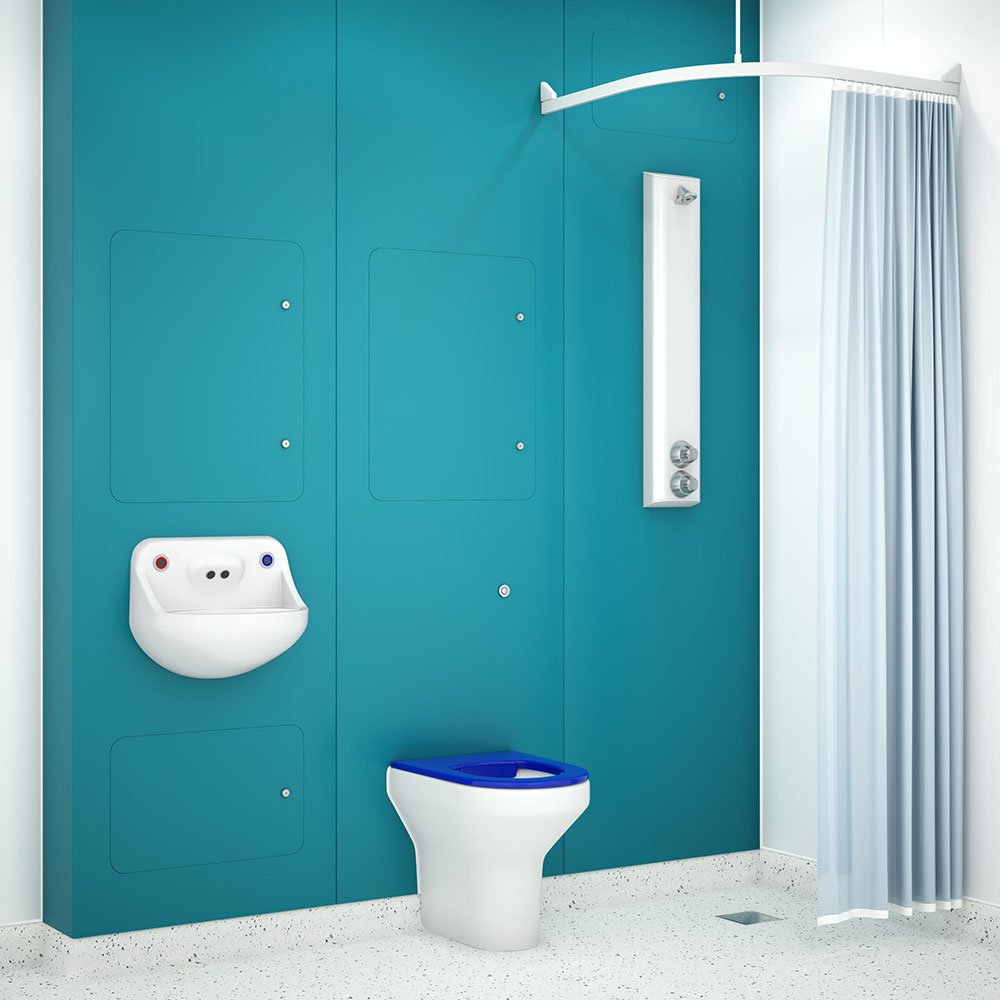 Strong and robust
Constructed of robust material and reinforced around access panels with steel the Hygipod Safe prioritises safety.

Highly configurable
Configurable for use as a wash hand basin, WC, shower and more. A wide array of mental health sanitaryware is available.

Hygienic PVC finishes
Available in 50+ colours and finishes there are many appropriate options for mental healthcare environments.
Medium secure tested
Designed and tested using the Environmental Design Guide for adult medium secure services.
Quick installation
Based off the Hygipod platform, installation is quick thanks to prefabrication and simple yet robust bracket mounting systems.

Easy maintenance
With flush securely lockable hinged doors, it is straight forward to access, test and maintain plumbing systems.
Mental health enhanced design
Hygipod Safe is an enhanced design of the original Hygipod developed and tested in collaboration with mental health trusts and contractors.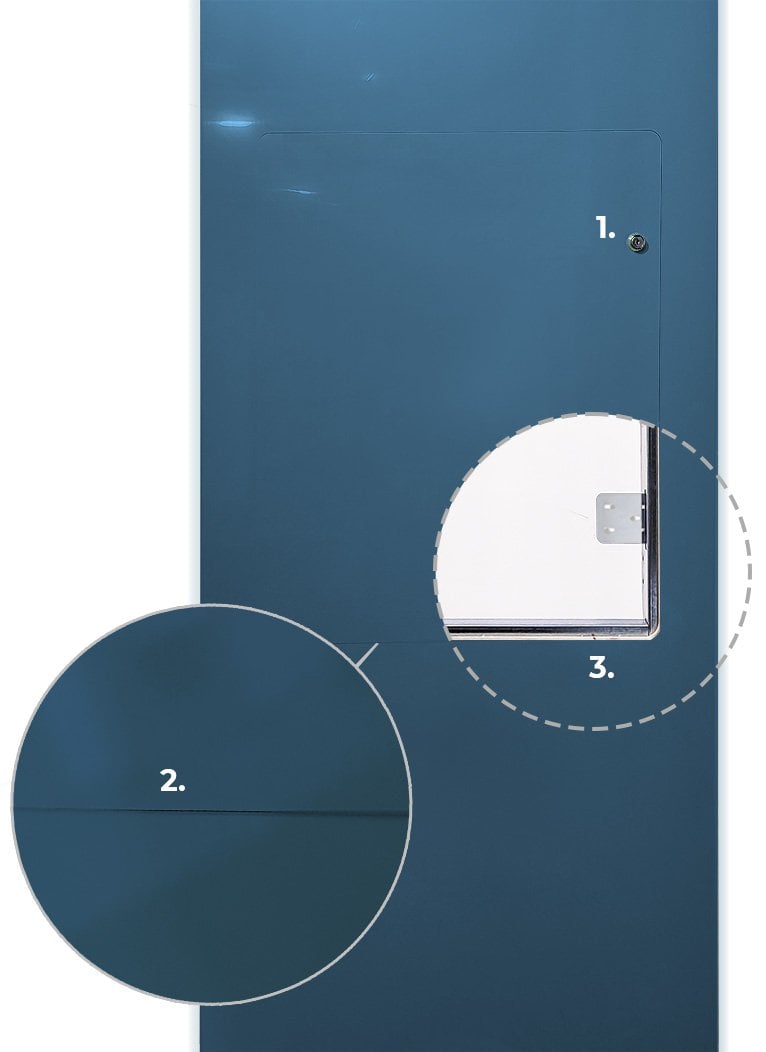 The key enhancements are detailed below:
1 - Highly secure locks
Keyed locks have been added to the access doors to prevent pointed instruments being used to unlock the traditional squared locks. They are also anti-ligature in design contributing to patient safety.
2- Anti-ligature access doors
Doors are set flush with the body of the Hygipod Safe and have a surrounding clearance of less than 0.7mm. Items cannot be inserted in this gap as there is a steel back stop preventing this.
3 - Reinforced access doors
Door openings have been reinforced with a steel surround to increase the impact resistance of the access doors. Combined with the 11-layer core, including a thermoformed external PVC layer, the Hygipod Safe is robust.
Anti-ligature sanitaryware
Hygipod Safe is delivered pre-plumbed with specialist anti-ligature mental healthcare sanitaryware.
Copper tap tails are installed and tested at our manufacturing site to simplify and speed up on-site installation.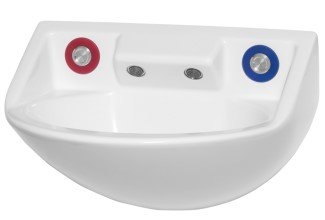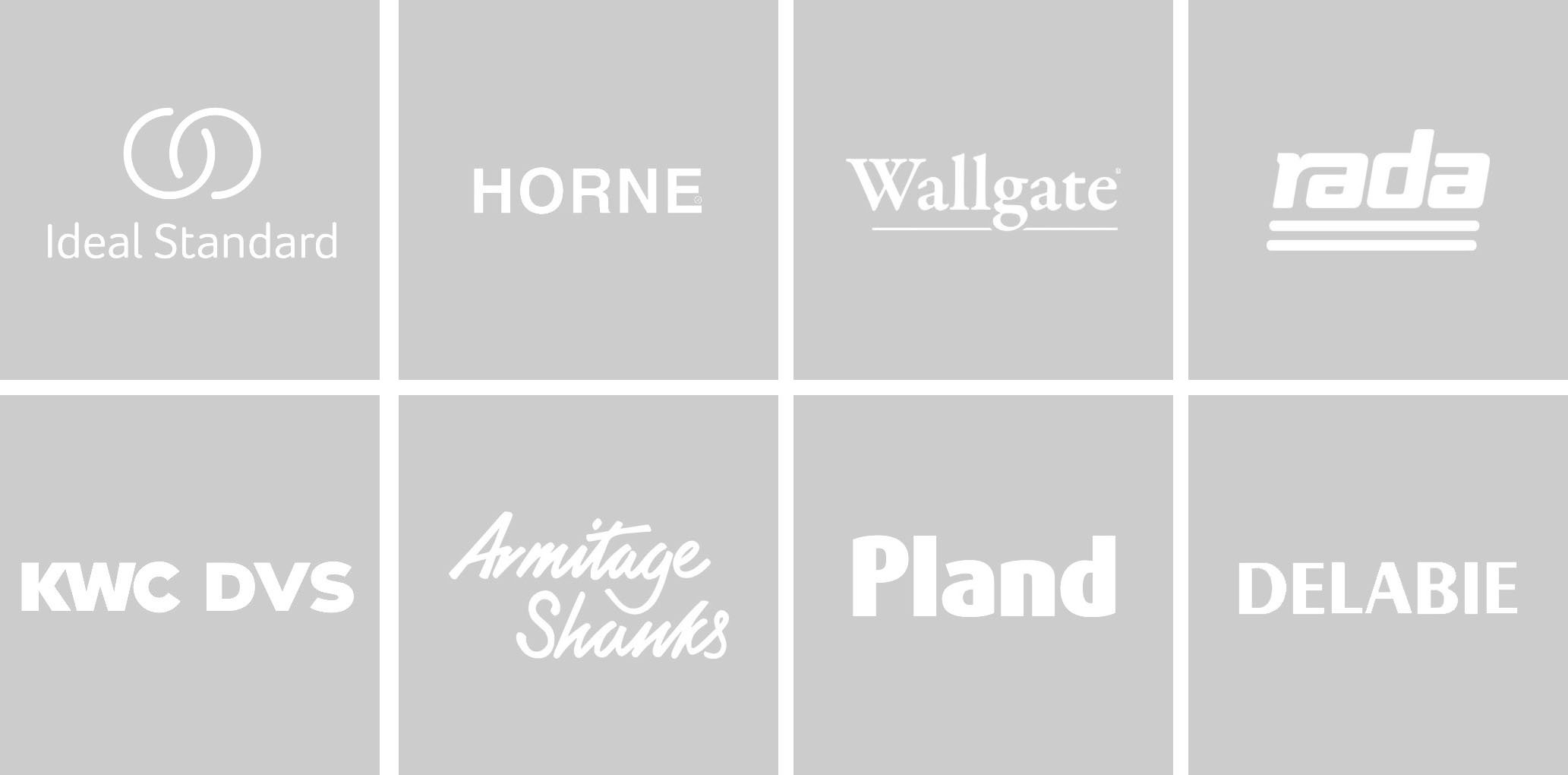 Grab a coffee, and meet with us on Teams
When meeting in person is not convenient, arrange a video Teams or Zoom call with us and we will host you remotely from our product showroom where we have a number of Hygipod Safe configurations on show.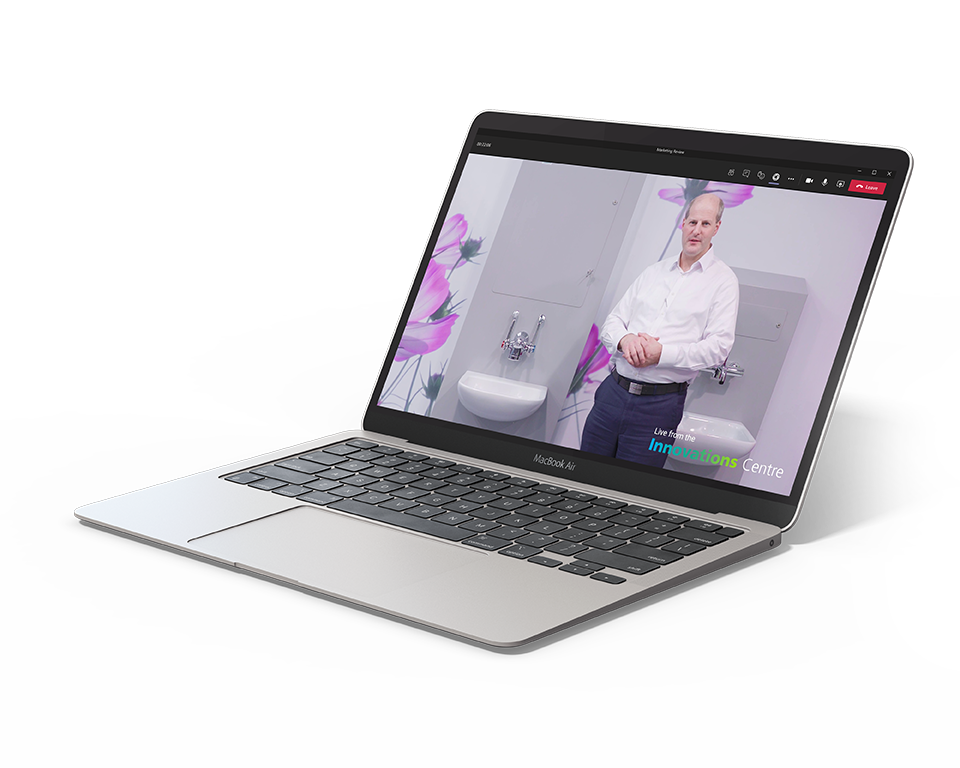 Related mental healthcare product
Create safe environments with Hygipod Safe and Diamond Safe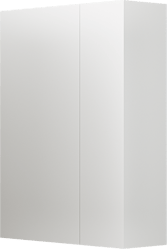 Diamond
Safe wall cladding
Diamond wall cladding systems enhanced with anti-ligature and robust joining option for use in mental health environments for staff and patient safety.